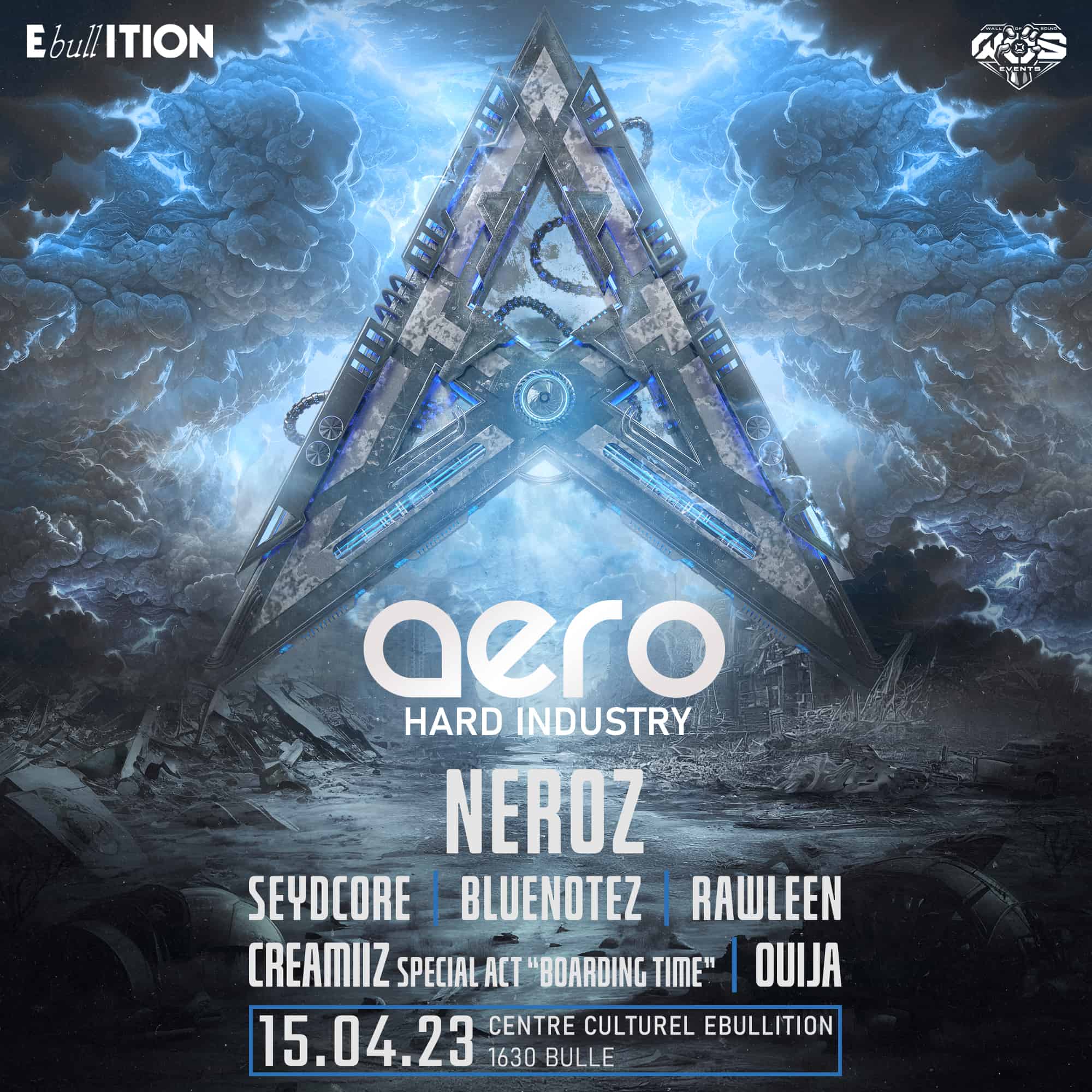 Aero @5 "Hard Industry" w/ Neroz (NL)
évènement Navigation
Anniversary edition for this 5th Aero. Named "Hard Industry", we will welcome Neroz, rawstyle DJ prodigy and habituated of the biggest hard scenes.
Not forgetting our regional DJs Seydcore, Bluenotez, Rawleen, Creamiiz and his special "Boarding Time" set and Ouija.
See you on Saturday 15.04.2023 at 10pm at Ebullition in Bulle.
Neroz (NL)
Seydcore
Bluenotez
Rawleen
Creamiiz special act "Boarding Time"
Ouija
 22:00-03:00
 15 CHF
From 16 years old